First virtual meeting of GRULAC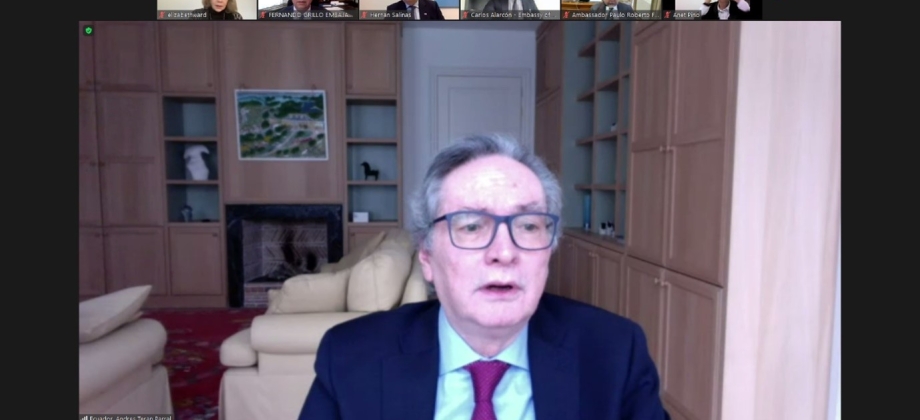 The Hague, Netherlands (19.01.2022). The Ambassador of Colombia to the Kingdom of the Netherlands, Fernando Grillo, held the first meeting of the year with the members of GRULAC.
GRULAC is a non-binding dialogue and consultation group of all the Latin America and the Caribbean countries, whose purpose is to build consensus on various issues in the region.