XXVI Conference of States Parties - OPCW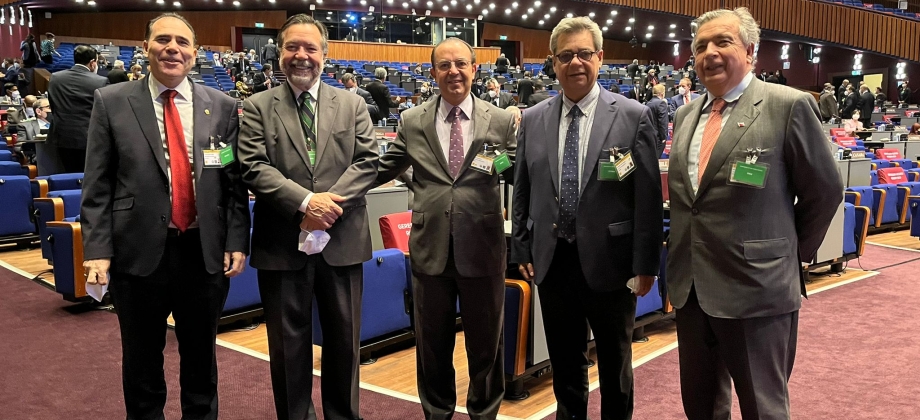 The Hague, The Netherlands.
The Mission of Colombia to the Organization for the Prohibition of Chemical Weapons - OPCW, headed by its Permanent Representative, Ambassador Fernando Grillo, participated in the XXVI Conference of the Organization, which took place between November 29 and December 2, 2021.
Within the framework of this Conference, Colombia reiterated its support to the Organization in its mission to achieve a world free of this type of weapons of mass destruction and promote the peaceful use of chemistry. 
During the meeting, important administrative and missionary decisions were taken. Of particular note was the election of Colombia as a member of the Executive Council for the period 2022-2024.
The OPCW is the implementing body of the Convention on the Prohibition of the Development, Production, and Stockpiling of Chemical Weapons and Their Destruction. Colombia has been a State Party to the Convention since 2000.